Halloween Grab Bag
Now, giving adults and children a mild fright is part of the fun of Halloween.  The Halloween Grab Bag is a one-of-a-kind trick or treat bag that allows the child to potentially scare the person giving out the candy or vice versa.  A skeleton hand pops out while wither giving or getting the candy.  It is ingenious.  It can hold up to 11 lbs of candy and is well-made.  Find your Halloween Grab Bag for $14.99 here.
Samantha's Slime Shop
Slime is awesome.  Especially when it is made with love and a little extra style.  Samantha's Slime Shop artisanal slime comes in about a hundred different colors, scents and textures.  Some popular Halloween varieties include: Spooky, Eye of Newt, Poison Apple and Pumpkin Pie Taffy. They are kind of gross, but in that really awesome way.  They are so fun to play with.  Even most adults will enjoy the gooey textures and great scents.  They offer standard slime, crunchy slime, glitter slime, floam slime...really, the options are limitless. They are priced fairly at only a few bucks per jar and you can buy them here.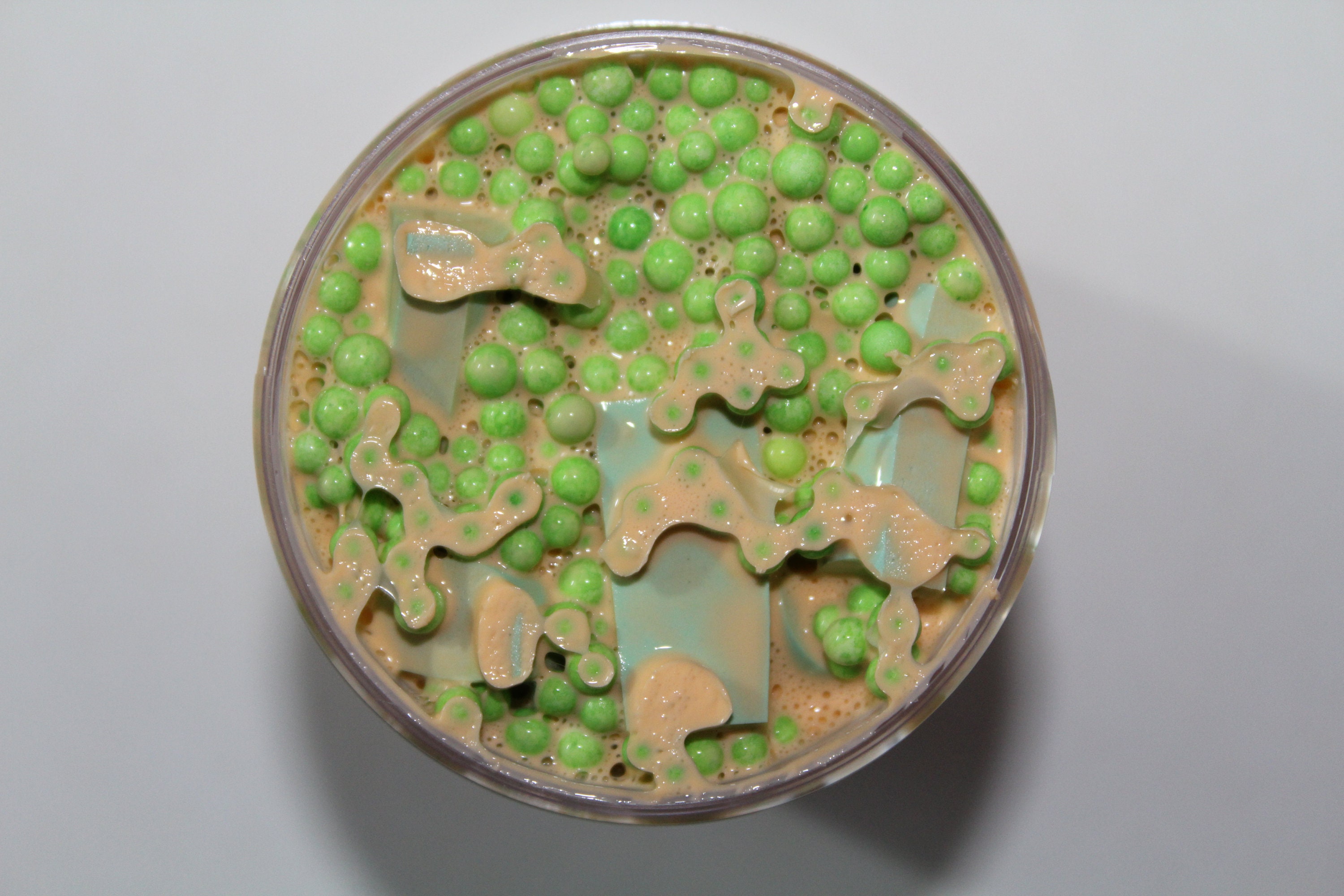 Monoprice 10 Count Bloody Hands and Feet Halloween String Light 11.5 ft
Great holiday lighting can really help set a festive mood.  The team at Monoprice has created a few of lighting sets that have a freakishly fun Halloween vibe: 10 Count Eyeball Halloween String Light Green 11.5, 10 Count Bloody Hands and Feet and 100 Count White Ghost Halloween String Light 51 ft.  All are priced under $10. Buy your lights today at Monoprice here.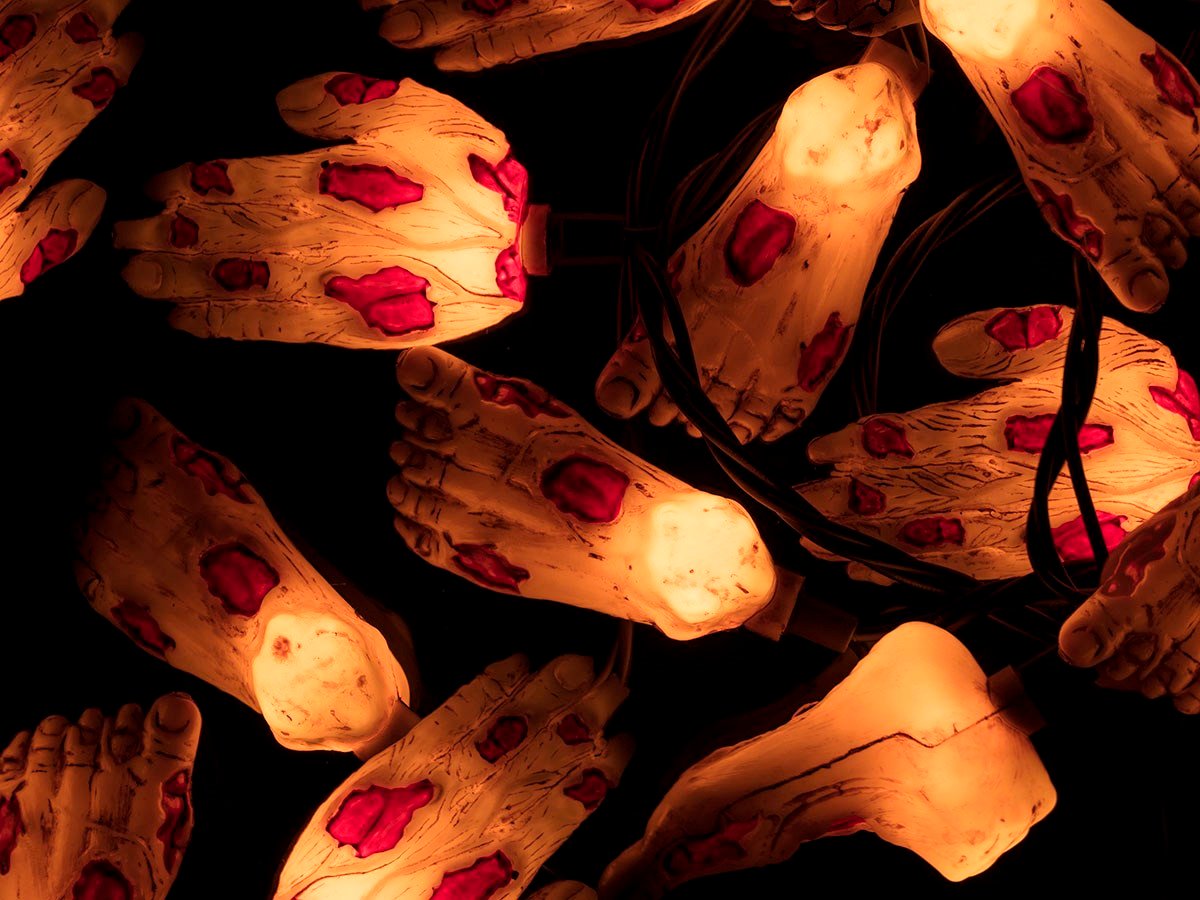 Fake Rat in a Box
Most people have seen a fake rubber rat for Halloween, but very few have seen a holiday rat that is actually more cute than scary.  The Gray Fake Rat from The Gifted Rat comes with an adoption certificate, a special gift message, gift message and a fur-covered realistic looking fake rat.  You can buy your fake rat for $14.99 here.
Superbuckets
New York Comic Con premiered much more than cool show and movies, they also had some awesome toys and collectibles.   Super7 launched their Superbuckets at NYCC, but they are available online now.  These are reminiscent of the treat buckets that were popular in the 70s and 80s.  They come in some spooky designs like the Creature of the Black Lagoon and Frankenstein.  They run $20.  Buy your Super7 Superbuckets here.

A Great Life Kites
Yes, kites.  Kites need to make a serious comeback.  Kites are fun.  There is something magical when the wind takes a kite in the air and it flies around.  These well-made and beautiful kites are under $15.  You can buy a beautiful Great Life Kite here.
Original CatEyes
Original Cat Eyes take decorating for Halloween a step further.  These are a light up Halloween product that glow, blink and mirror spooky cat eyes. They can be put on cars, windows, buildings or even on backpacks.  They really look cool  You can get your Original Cat Eyes for $9.95 here.
SockGuy
The sock guy has a sock for every occasion.  In fact, they have at least four designs that are perfect for Halloween.  Something to note about the SockGuy products is that they are of exceptional quality.  Far better than I have ever seen for novelty socks.  You can get your Halloween socks from the SockGuy for $12.95 here.