WWE 2k19 Showcase mode is all about Daniel Bryan!
WWE 2k19 is a little over a month away from its release date on October 9 for the PlayStation 4 and Xbox One. This years version will see the return of the popular Showcase Mode. In this version, fans will be able to play through the WWE career of Daniel Bryan.
The Showcase mode has been missing from WWE games for the last couple of years and this time will be a little different. As you play through 12 of Daniel Bryan's most memorable matches, the entire story will be narrated by the leader of the YES movement himself.
WWE 2k19 showcase will start players at Daniel's first WWE match on Velocity all the way to his historic WWE World title win at Wrestlemania 30. Bryan's time spent as Smackdown GM will also be told in his own words.
The return of the showcase mode is exciting news for this year's game and featuring Daniel Bryan makes it even better. Developer 2k games left Showcase mode out of the last two games to focus more on the Universe mode. Even though Universe mode is my favorite part of the game, I am looking forward to playing through the storied career of one of the most popular superstars in WWE history.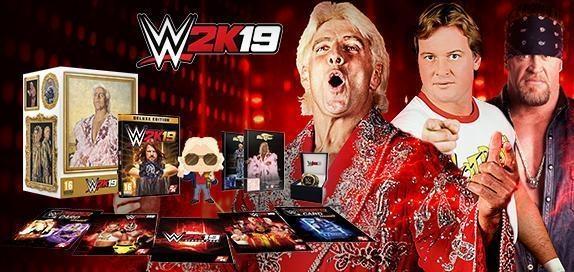 Fans will also get a second Showcase in the form of the legendary Ric Flair. With the purchase of the "Woooo! Edition," players will be able to experience some of "The Nature Boys" most memorable matches against some of his greatest rivals. Matches against Roddy Piper, Randy Savage and The Undertaker are just some of what's featured in Flair's showcase.
We are still waiting to see what else will be featured in WWE 2k19 as well as a full official roster reveal. However, the announcement of these two showcases is enough for me to go out and reserve my copy. This year's version of the game just might be the best one in quite some time.
Are you ready to play as Daniel Bryan in this year's showcase mode? Do you have your copy reserved yet? Let us know in the comments.