The Elder Scrolls: Wolfhunter comes to PS4 and Xbox One on Aug. 28.
The Elder Scrolls Online will release it's newest DLC on consoles Tuesday, Aug. 28. Wolfhunter is the latest update of ESO that will immerse players in dungeons full of werewolves.
In Wolfhunter players will infiltrate the fortress known as Moon Hunter Keep which has been overrun by Vykosa and her army of werewolves. The once impenetrable stronghold of the Order of the Silver Dawn was overwhelmed by the beasts they have sworn to destroy.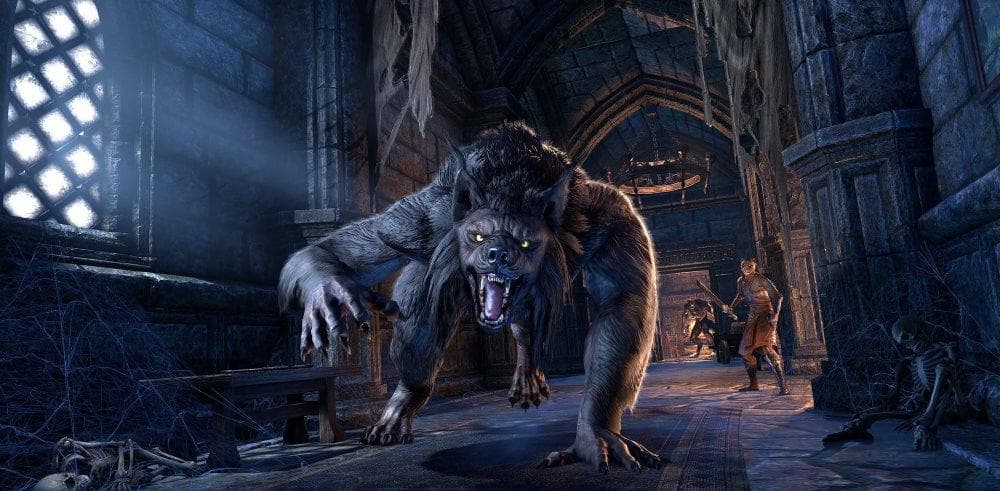 Players will navigate through the many tight hallways and large rooms where enemies wait to ambush you. Werewolves are not the only monsters you will find in your effort to retake the keep.  There are also giant hulk-like wolves, as well as other magical and wild creatures that add the expansion story.
You and your team will face 5 challenging bosses that will take a group effort to defeat. Including the monstrous Mylene, who attacks with her pack of wolves to fight for her while she becomes stronger.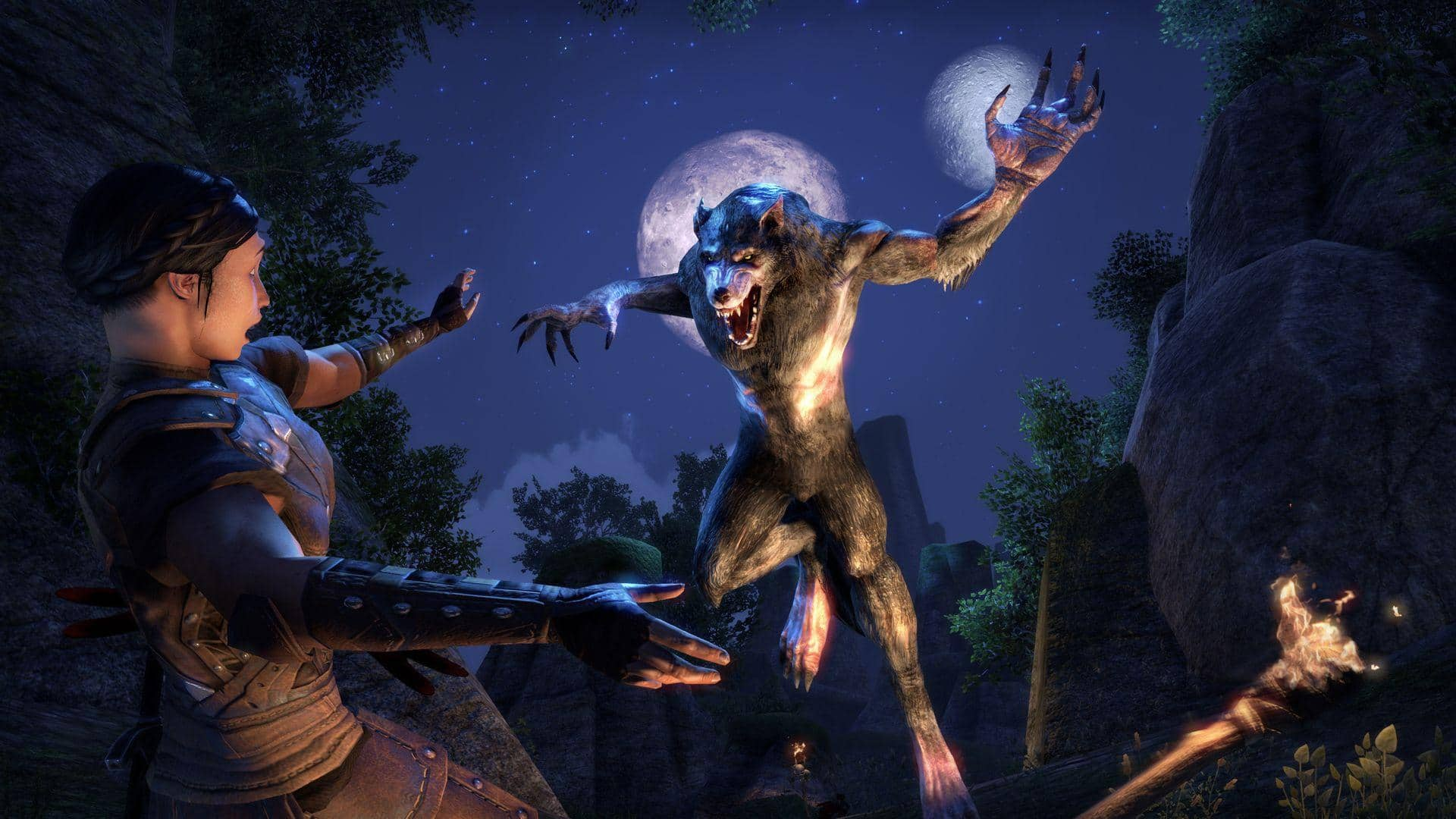 The Elder Scrolls Online: Wolfhunter will also feature three new unique armors that are themed to the monsters you fight. The Savage Werewolf armor will allow your light and heavy attacks to dish out big time physical damage.
Another addition to the update is called March of Sacrifices where players will cross into the realm of Prince Hircine and compete in the Great Hunt.
Vykosa's forces grow stronger each day and it's up to you and your team to liberate the keep and defeat the werewolf horde. The Wolfhunter DLC pack is already available on the PC and Mac and players with consoles will have to wait only a few more days.
The Elder Scrolls Online newest update will be free to all ESO members and available for purchase from the in-game crown store.
Are you ready to play Wolfhunter? Tell us in the comments if you think you can defeat Vykosa and her army.