Melonie Diaz cast in CW's upcoming Charmed reboot as one of the witch sisters.
Remember Charmed? Well, the series is being remade, known as the Charmed reboot, and will bring back the classic beauty of the poignant yet fantastical and drama filled TV series that viewers loved with the original while modernizing it for its new audiences. And so far a solid lead role has been landed.
One of the Charmed Ones has been cast for the CW Charmed reboot, with the role of Mel being played by Melonie Diaz. Mel's backstory involves a relentless desire to repress her time manipulation magic after an ominous tragedy. Mel's girlfriend has not had the role assigned yet.
Melonie Diaz was in Fruitvale Station, the 2013 morose drama which also starred Michael B. Jordan and which Black Panther's Ryan Coogler wrote and directed - it was the first feature-length film he made.
The Charmed reboot already has  Ser'Darius Blain playing the role of Macy's boyfriend, and who is starring in Jumanji: Welcome to the Jungle.
Macy and Madison, Mel's sisters, have yet to be cast to replace the original Charmed Prue, Piper and Phoebe. Meanwhile, Holly Marie Combs and Shannen Doherty from the original were critical of The CW in early February because the pilot called for a "feminist" reinvention of Charmed as if to say the original was not feminist.
The writers for the remaking of Charmed for the CW  is by Jessica O'Toole and Amy Rardin who collaborated to write Jane the Virgin, according to Digital Spy.
Diaz's work also includes the MGM thriller The Belko Experiment, directed by Greg McLean, and will appear on the screen come this spring in the Amazon feature Gringo, directed by Nash Edgerton, with co-actors David Oyelowo, Charlize Theron and Joel Edgerton. Diaz has also been on TV in the VH1 series The Breaks and also the HBO series Room 104 directed by the Duplass brothers, according to Deadline.
The original Charmed starred Prue, Shannon Doherty, Piper, Holly Marie Combs, and Phoebe, Alyssa Milano and ran from 1998 to 2006, going for eight seasons and was a major hit. The sisters find out they are heirs to a line of female witches, each having a special ability and in addition the ability to combine their forces into the "Power of Three" to fight demonic baddies. It won five awards and had 15 nominations, including winning the ASCAP Film and Television Music Awards Top TV series trophy.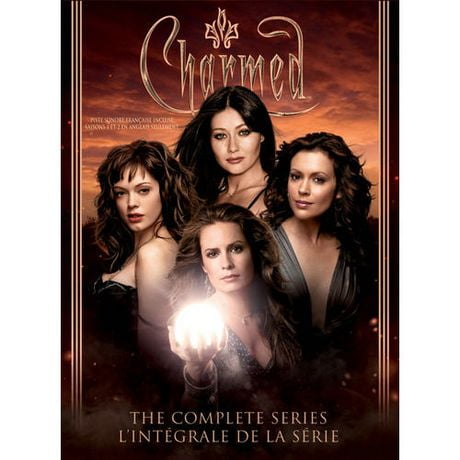 With the original Charmed's success, it's a no-brainer why CW picked it up and is starting to get the gears going with a up and coming pilot of the show. Tons of people watched the original and with the remake being an upgrade, the Charmed reboot is going to draw a lot of eyes and will most likely be trending very often in the near future.